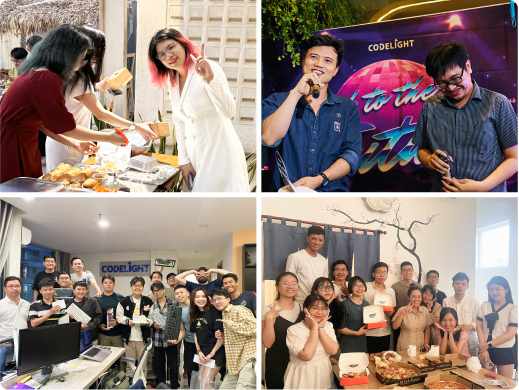 Global Community Members

250,000+
About Us
Created by some of the brightest minds in Silicon Valley, Codelight is the embodiment of how blockchain technology will help revolutionize our world for the better. Join us and help launch what's next!
Get hands-on experience with the latest tech and work with industry veterans who care deeply about Web3 and all the associated industries growing from it, including crypto, blockchain, NFT, and DeFi. Internships are now available. Join us and together discover the new evolution of Technology
Core Values
S-omeone of
honest
integrity
U-nafraid to
show
weakness
P-olitically
neutral
E-qual
opportunity
R-esilient and
innovative
Build something massive for
Web3 by adding values and
experiences
Our Projects
Explore our suite of blockchain products.
Recent Events
Codelight consistently shows great attention to global crypto and Web3
events. We have the opportunities to access unparalleled networking
opportunities through these events. Here are some highlights